Dear Praying Friends and Saints:
We've been home for a week today, and the fact that we made a quick trip to the US seems like a dream. As we took off from New York's JFK Airport I found myself overwhelmed by emotions, almost as if we were leaving to establish our lives here for the first time.
As we left country and family behind, for several minutes it seemed so hard all over again. And yet this adventure of faith the Lord has given us here for the coming revival in Wales has been nothing short of amazing. And we know that the best is yet to come!
Shortly afterward I ran across these words of 20th-century missionary Jim Elliot who famously wrote in his diary, "He is no fool who gives what he cannot keep to gain that which he cannot lose."
Thoughts like these help us keep our focus on the big picture. And as Paul says in Philippians 3:7-8, "But what things were gain to me, these I have counted loss for Christ. Yet indeed I also count all things loss for the excellence of the knowledge of Christ Jesus my Lord, for whom I have suffered the loss of all things, and count them as rubbish, that I may gain Christ." And he also says in 2 Corinthians 4:17, "For our light affliction, which is but for a moment, is working for us a far more exceeding and eternal weight of glory."
This little robin let me get very close yesterday to take its picture as if he too understands the principle of risk vs. reward. He was perhaps hoping for a handout, but instead, all he got was a smile and a digital trip around the world. But our "risk", as some might see it, is not really a risk at all because God's promises are rock solid.
My walk just over a week ago by the tidal marsh off of the Long Island Sound was about 30ºF (17ºC) colder than our stroll through the Teifi Marsh yesterday. It is definitely still winter here, but nothing like the cold there. Gladys was happy to go walking here yesterday, but the hard winter in New York and Connecticut was a different story!
As we look forward to this new year, we know the Lord is the one who makes the plans, and we are always happy and blessed to follow His lead. We surely will continue to receive visitors from the UK and abroad
that also long to see revival where they live. People who have learned about God's interventions in Wales over the last several centuries are always blessed and inspired to actually visit the places where they happened. And directing or taking them to these old spiritual wells is one of the things we particularly enjoy.
(Speaking of the history of revivals in Wales, I have published a few resources on a page on our website at this link, Welsh Revival History. I intend to add more items in the coming months, so do check back from time to time. Also, if you would like to suggest an addition, please feel free to let me know about it, thanks.)
Apart from this, we only know that we can expect more good things. We are getting closer and closer to the goal for which the Lord brought us here. And we look expectantly ahead as Paul's words express with such wonderful encouragement in Ephesians 3:20-21, "Now to him who is able to do immeasurably more than all we ask or imagine, according to his power that is at work within us, to him be glory in the church and in Christ Jesus throughout all generations, for ever and ever! Amen."
Thank you for your continued interest and prayers for Wales and our mission here. Many blessings in Jesus' name,
Dick & Gladys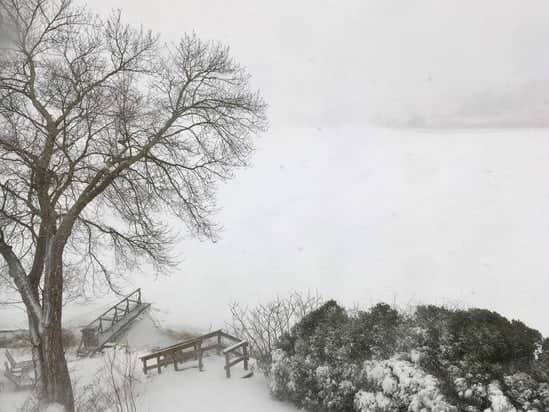 Dear Friends and Prayers:
This portion from 2 Chronicles 34:31-32 provides a great focus for starting off this new Year, 2018!
"The king went up to the house of the Lord and all the men of Judah, the inhabitants of Jerusalem, the priests, the Levites and all the people, from the greatest to the least; and he read in their hearing all the words of the book of the covenant which was found in the house of the Lord.
Then the king stood in his place and made a covenant before the Lord to walk after the Lord, and to keep His commandments and His testimonies and His statutes with all his heart and with all his soul, to perform the words of the covenant written in this book."
It seems to me that this emphasis of a "heart and soul" commitment to really go after the Lord could not be a better foundation for a new year. If this were paramount in our own lives and the life of the church, I'm convinced we would see a much greater impact in the world round us.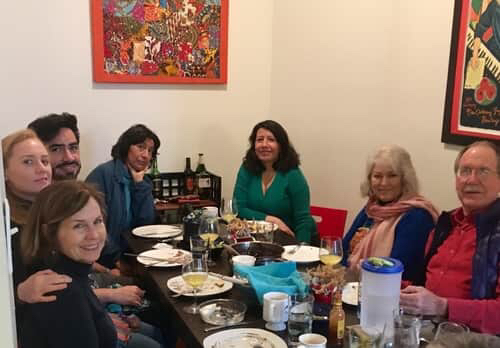 Gladys and I are currently visiting my sister and her husband near Mystic, Connecticut. There is a raging blizzard outside, and the world is white and beautiful, and beautifully cold as well! We flew from London on Christmas Day to New York City, and have been staying with our daughter Grace in Brooklyn as we did last year. Our youngest son and his fiancé came home from California and we have been really enjoying lots a family time.
This has always been a special time of year for us as a family because we celebrate two birthdays. Our son Richard turned 32 on the 27th of December. We were joined by his future in-laws for a Guatemalan brunch, complete with black beans, tortillas and queso fresco (fresh cheese). And an added special treat was a visit from our dear old friend Lil Hamman whom we've known for over forty years, since our days in Guatemala.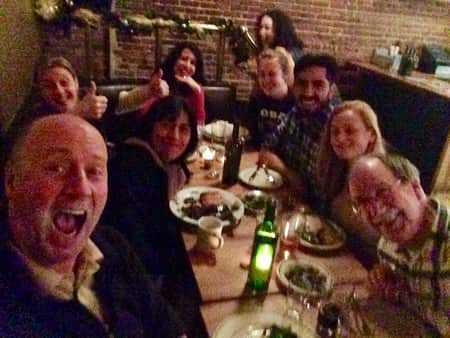 Then on Sunday, in what seemed more like science fiction than reality, I turned 70. They say this a a milestone in one's life, but this occasion was far more than I could have imagined. Besides a great time together with our kids and a nephew and family, Gladys gave me a huge surprise. She collected letters from many of you, and many others as well—friends the Lord has given throughout the years. They shared memories or funny stories from our past, or ways in which our lives have touched theirs, etc. It was truly overwhelming, and I wasn't the only one to shed tears many times over. Every letter is a treasure, showing the greatness of God's love for each of us expressed through so many wonderful people God has placed in our lives.
These amazing letters are a wonderful testimony and proof of what Paul says in 1 Corinthians 15:58, "Therefore, my beloved brethren, be steadfast, immovable, always abounding in the work of the Lord, knowing that your labor is not in vain in the Lord."
And this same truth applies to you as well. So we want to bless you and encourage you in the coming year, that as we seek the Lord together with all our heart and with all our soul, we will joyfully discover a greater measure of God's blessing and fruitfulness not only in our own lives, but in the lives of those who God puts around us each day.
Dick & Gladys