Dear Praying Friends and Saints:

Driving south through Pembrokeshire on Tuesday took us through a beautiful wide valley. This lovely view of Wales' green hills and fields of grazing sheep is a commonplace and timeless reminder of the simplicity of God's kingdom and our place in the great scheme of things.

These verses in Psalm 95:6-7 put everything into the summarily important and proper perspective.
"Oh come, let us worship and bow down;
Let us kneel before the Lord our Maker.
For He is our God,
And we are the people of His pasture,
And the sheep of His hand."
Far above and beyond any temporal happenings around us, and there are more than enough to go around these days, this must remain our bedrock, foundation, and home turf. And to frame that in our day-to-day context, Acts 17:28 says, "...in Him we live and move and have our being..." And so these facts should compel us to abide in Him as well as make the necessary time and place available for His word to abide in us. (John 15:1-8) Imagine how different the world would be if more of her people were to actually worship and bow down!
I try to not immerse myself much in the news, but last week I checked up on the pandemic worldwide and found some statistics that rocked my soul to tears. As of today, we've lost more than 631,000 lives to the virus so far this year. That is heartbreaking, as is all unavoidable loss of life through any natural disaster. But, the same source also shows that the Net Population Growth this year is rapidly approaching 46 million, and nearly 24 million unborn babies have been aborted–that means more than one innocent child each and every second. (Source: https://www.worldometers.info)
This shocking fact has sat very heavily in my spirit since I first saw it in such a stark comparison. How is it possible that our "modern and enlightened" world can condone such a heinous crime against humanity? How did we drift so far away from decency and compassion? The Lord Himself gives this answer that I just read a few hours ago in Jeremiah 20:4, "Because they have forsaken Me and made this an alien place, because they have burned incense in it to other gods ...and have filled this place with the blood of the innocents."
A reading of this short chapter of Jeremiah makes it evident that God didn't just sit by as an impartial observer. Rather, His intervention brought about some very harsh consequences for the Hebrew nation. (Lesson learned? Sadly, not.) When we hear people ask if this virus is God's divine judgment for a far greater sin than that of the Hebrews, or proclaim it as fact, how can we respond? With great heartfelt sorrow, we can kneel before the Lord our maker and pray. Of course, we can pray for some relief of the suffering caused by the virus.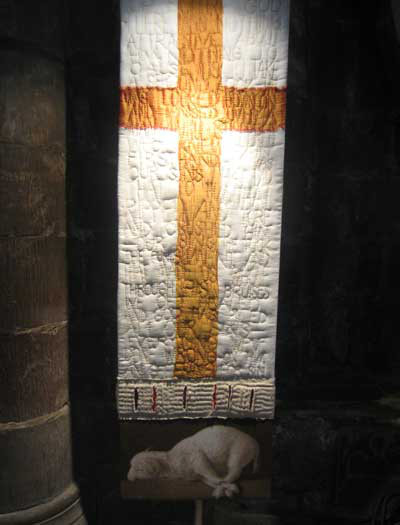 But I believe we need to grapple with the underlying causes of the world's desperate circumstances at every level.


I quickly gravitate towards David's words in Psalm 131:1-2, "Lord, my heart is not haughty, nor my eyes lofty. Neither do I concern myself with great matters, nor with things too profound for me. Surely I have calmed and quieted my soul …like a weaned child is my soul within me."


In the midst of all the wranglings about the virus—the mask-wearing, new "cures", the changes of "expert opinions"—and all the political strife, international tensions, etc, etc, there is just one lasting truth that matters. We are all just passing through this transitory world, and Jesus came to give us life, and life everlasting. This is the biggest picture of all, hands-down and forever. He is the Lamb of God that was sent in human form to take away the sins of the whole world.


I'm sure we all know these verses inside out and backward, but it is just good medicine for the soul and body to hear them again. "And as Moses lifted up the serpent in the wilderness, even so must the Son of Man be lifted up, that whoever believes in Him should not perish but have eternal life. For God so loved the world that He gave His only begotten Son, that whoever believes in Him should not perish but have everlasting life." John 3:14-16


We can pray boldly together with simplicity of heart for every concern. But most of all we pray for acceptance of God's invincible remedy for sin, for His glory, and the salvation of millions of souls around the globe.


Dick & Gladys


------------------------------


Dear Friends and Prayers:
While we stopped to have a snack at one of our many favorite spots the other day, two tractors showed up and starting mowing the hay for silage. They worked together as a wonderfully orchestrated team and made short and neat work of the task at hand. It was great fun to watch, and perhaps the operators spiced up their performance a little bit because they had an audience.

The next day, my old friend Alex, from the early days in our discipleship community, sent me this video, saying how much it had blessed them. So I just want to share the blessing with you today and remind you of some of the glorious things God has done in all of our lives.

It is a great story of the beginnings and development of the Vineyard Churches in the Jesus Movement of the 1970s. John Wimber's wife, now remarried after his death, tells their story with another of the early couples that were together with them. I've included the video here in the email so you can watch the last few minutes where she responds to the question, "What do you see God doing now? (in 2018)"
This clip is so encouraging and shares some important points that will make you glad to be alive for such a time as this. She speaks of revival and says, "It's coming, and it's gonna be so big, and so huge, and wonderful but terrible too. And we need to be in our place so we can handle the influx of masses of people..."
(PS: You can watch the whole video here too, it's well worth the time!)

Recently we have discovered some new friends that God has put in place right here in Wales. And what is a special treat for us is that they are Spanish speakers! Roberto is from Mexico, and his wife Annie grew up here in Wales.
She spent a few years in Latin America until they met and were married about ten years ago, and now they have been living in Pembrokeshire for about seven years with their two beautiful children, who speak Spanish, English, and Welsh! We met in person for the first time on Father's Day, and then they visited us for lunch and some time together and a visit to the chapel on Sunday. It was the first time we've had visitors join us there since the lockdown began in March.


There are also two other Spanish-speaking couples we've gotten to know recently. One is an Argentinian Welsh-speaking pastor, with his Welsh wife and two trilingual children, who came at shared at the chapel last year. The other is a missionary evangelist and his Spanish wife who we've not met face-to-face yet. But that will all change very soon.


None of the three couples have met before, and all of them are dedicated to serving the Lord, so we've arranged to meet together this Saturday for a meal and time to get acquainted and learn more about God's goodness, and how He has put each of us in the place He has us for a time such as this. We are looking forward to experiencing more of the reality of Psalm 133 that says, "Behold, how good it is for the brethren to dwell together in unity!"


We pray that you be blessed and empowered to fulfill your participation in the coming harvest and that where the Lord has placed you clearly becomes a place of blessing for you, and particularly those around you, because of "Christ in you, the hope of glory." (Colossians 1:27)

Dick & Gladys


------------------------------


Dear Praying Friends:
This verse in Psalm 119 grabbed my attention a couple of mornings ago. "May all who fear you find in me a cause for joy..." What a great prayer in times like these—that we might become a source of joy for others! Of course, that is nothing that we can make happen on our own, but it is something that God actually delights in doing.
Here's the whole section in Psalm 119 (NLT) for your reference.
"73 You made me; you created me. Now give me the sense to follow your commands.
74 May all who fear you find in me a cause for joy, for I have put my hope in your word.
75 I know, O LORD, that your regulations are fair; you disciplined me because I needed it.
76 Now let your unfailing love comfort me, just as you promised me, your servant.
77 Surround me with your tender mercies so I may live, for your instructions are my delight.
78 Bring disgrace upon the arrogant people who lied about me; meanwhile, I will concentrate on your commandments.
79 Let me be united with all who fear you, with those who know your laws.
80 May I be blameless in keeping your decrees; then I will never be ashamed."

In Jesus' key teachings to the disciples before departing this world, He said in John 15:11, "These things I have spoken to you, that My joy may remain in you, and that your joy may be full." So it seems that the element of joy is more than just a fringe benefit of our faith. It is actually high up on the list of priorities. In the list of fruits of the spirit in Galatians 5:22-23, it comes in second only to love. "But the fruit of the Spirit is love, joy, peace, longsuffering, kindness, goodness, faithfulness, gentleness, self-control..."

This unprecedented time of social restriction has opened a door for many people to spend more time in the word of God than ever before. That in itself is a huge benefit. Reading through all of Psalm 119 provides a wonderful perspective on that subject. And another benefit that we've seen a renewed appreciation for fellowship with other believers. Again, verse 79 makes that clear, "Let me be united with all who fear you, with those who know your
laws." And that is more fuel for joy! And as Psalm 16:3 adds to that, "As for the saints who are on the earth, 'they are the excellent ones, in whom is all my delight.'"

We've been enjoying more wonderful summery weather here, although there was a week of cold and rain to remind us of just how things can be here. We had a chance to fly Gladys' May birthday kite at a nearby beach, and were made thankful yet again for where the Lord has given us the privilege to live!
I just want to finish with a quick testimony of God's amazing faithfulness. Six weeks ago I found out our car would not pass inspection and we would need to find a replacement. Just a couple of days later we were coming back to the house from the chapel and thanking God for an answer to prayer that we had just learned of from a friend. And spontaneously I said, "thank you Lord for the new car you know that we need." That was all there was to it.


When we got to our kitchen porch just minutes later, there were two letters that the postman had left. One was a greeting card and the other was an ominous-looking envelope from the US treasury department. I opened that one first and to my great surprise it was a check for US$2400, and the other was a gift card from friends who we haven't seen for ages with a check for UK£100! Those two together checks provided us with a great low-mileage car that we picked up last week and even covered the cost our travel to go pick it up in England.


What a delight that we can still be amazed at God's goodness and faithfulness in all situations. Our prayer is that you also may enjoy His goodness and be a source of joy to others around you. "Arise, shine; for your light has come! And the glory of the Lord is risen upon you." Isaiah 60:1


Dick & Gladys


------------------------------


Dear Friends of Wales Awakening:
During the last several weeks there has been a persistent theme in my spirit that just keeps coming back over and over again as we read through the Scriptures. It seems almost to hang on every portion, so I am going to try to encapsulate what God has placed on my heart.
Yesterday we read 2 Samuel 5:1-3. And again just this morning we read the very same words in 1 Chronicles 11:1–3, as if the Lord were emphasizing this key passage. "Then all the tribes of Israel came to David at Hebron and spoke, saying, 'Indeed we are your bone and your flesh. Also, in time past, when Saul was king over us, you were the one who led Israel out and brought them in; and the LORD said to you, You shall shepherd My people Israel, and be ruler over Israel.' Therefore all the elders of Israel came to the king at Hebron, and King David made a covenant with them at Hebron before the LORD. And they anointed David king over Israel." This whole portion finishes with David firmly established as king in 1 Chronicles 12:40 where it says, "… there was great joy throughout the land of Israel."

What has moved me so profoundly both times is in verse two where it says, "...even when Saul was king, you were the one who really led the forces of Israel in the Lord God told you you will be the shepherd of my people Israel." If we look at David as representing the Lord, and Israel representing a nation, we have a picture of how God intended the nations to operate under His authority and blessings. How far from this design have we drifted over the centuries.

The recent events in the United States that started just over two weeks ago, and have since motivated demonstrations, riots, and violence, have shown all too clearly the results of people adrift with no fear of the Lord or any absolute moral compass. When I first heard the news, I was immediately taken back to the shootings of 13 unarmed students at a peaceful demonstration that took place at the Kent State University in Ohio in 1970. That was the unprecedented incident that launched me into a desperate search for God and his mercy.
The sad and tragic truth is that events like these, past and present, and the reaction that they cause, are as old as life itself. I clearly remember years ago being stunned by the realization that when Cain killed his brother Abel, they were the very first natural generation of all humankind. Their very own mother and father had walked and talked with God in the garden of Eden, and surely they had heard all of the stories first-hand since their childhood. And yet in what would have been the relatively early years of a first natural lifetime, the fear of God was already gone from Cain's heart. It should be no surprise, then, in this distant future from those days, that human nature has remained so degenerate. Oh, how we need the Savior.

Another scripture that impacted my heart and underlined this theme were these words in Psalm 78:7-8.
"That they may set their hope in God, and not forget the works of God, but keep His commandments;
and may not be like their fathers, a stubborn and rebellious generation, a generation that did not set its heart aright, and whose spirit was not faithful to God." What a powerful prayer this is, and so pertinent to the times we are living in just now. Despite our scientific and technological advances, our flawed human nature remains unruly and blatantly opposes God's ways.

Time and time again throughout the scriptures we see this truth clearly stated as here in Isaiah 42:23, "Who among you will give ear to this?
Who will listen and hear for the time to come?" And in verse 25 he shows man's response to the flame of God's chastisement, "It has set him on fire all around, yet he did not know; and it burned him, yet he did not take it to heart." German philosopher Friedrich Hegel paraphrased this well enough 200 years ago when he said, "The only thing we learn from history is that we learn nothing from history."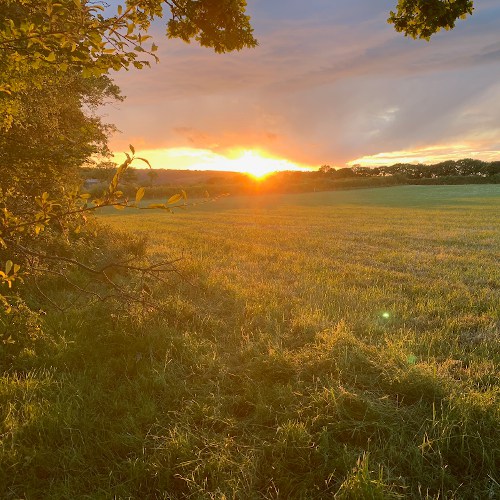 HOWEVER, putting aside this bleak outlook, we have a spectacularly bright hope. Mark 10:27 says, "But Jesus looked at them and said, 'With men it is impossible, but not with God; for with God all things are possible.'" So the darker things appear, the brighter the eternal hope shines through. We are more consistently encouraged by God's promises of a brilliant future throughout the scriptures than we are confronted with His correcting judgments.


This amazing portion in Isaiah 25:7-9 sets the scene that we are all praying for.

"And he will swallow up on this mountain the covering that is cast over all peoples, the veil that is spread over all nations. He will swallow up death forever; and the Lord GOD will wipe away tears from all faces, and the reproach of his people he will take away from all the earth, for the LORD has spoken.

It will be said on that day, 'Behold, this is our God; we have waited for him, that he might save us. This is the LORD; we have waited for him; let us be glad and rejoice in his salvation.'"

May we also be encouraged by these words of Paul from 1 Thessalonians 5:9-11. "For God chose to save us through our Lord Jesus Christ, not to pour out his anger on us. Christ died for us so that, whether we are dead or alive when he returns, we can live with him forever. So encourage each other and build each other up, just as you are already doing."


Blessings and grace in Jesus' name,


Dick & Gladys


------------------------------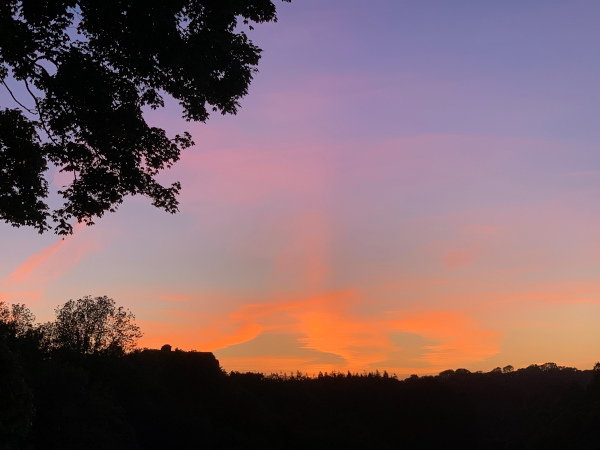 Dear Praying Friends and Saints:
For several weeks now I have had this phrase resounding in my heart. When I was reading about the fate of Eli the priest and his family, I was struck by the verses in 1 Samuel 4:21-22, "Then she named the child Ichabod, saying, 'The glory has departed from Israel!' because the ark of God had been captured and because of her father-in-law and her husband. And she said, 'The glory has departed from Israel, for the ark of God has been captured.'"
My immediate reaction was one of deep sorrow. But just as quickly, the Lord impressed "Immanuel" into my spirit with an unexpected wave of JOY! And then came the words, "From Ichabod to Immanuel". As I pondered this glorious and almost instantaneous change, the "traditional" context of the church came to mind with quite a wonderful realization that this is what is happening as a result of the coronavirus lockdown that has taken place around the globe during the last few months.

Let's face it. Over the last fifty years or so, the impact of the traditional church on society has grown less and less. I use the word "traditional" here, in very general terms, to include physical buildings where we go to congregate for worship and preaching/teaching, and to have fellowship with other believers. Both in larger Sunday meetings and in smaller cell-type groups during the week, that pattern has all too easily become the norm in our Christian experience. We grow accustomed to hearing from others about the Lord and His word, but a relatively small percentage of believers develop the personal discipline to spend time alone with God on a daily basis.


Suddenly and gloriously, that has all changed. With public gatherings, even in small groups, prohibited almost everywhere, there is a new dynamic at work. Self-isolation has obliged us to seek the Lord where we are—without going somewhere else with others. Many are joyfully discovering what it means to respond to Jesus' invitation in Revelation 3:20, "Behold, I stand at the door and knock. If anyone hears My voice and opens the door, I will come in to him and dine with him, and he with Me." The reality of Immanuel—"God with us"—comes boldly into the foreground.

Another result of this shift is that people's lives are changing. Believers are flourishing. As Christians by the thousands are drawn into a new level of relationship with God, there is a wonderful by-product, like that of Acts 4:13. "Now when they saw the boldness of Peter and John, and perceived that they were uneducated and untrained men, they marveled. And they realized that they had been with Jesus."

Another result of our physical confinement, especially through the medium of the internet, is that the Body of Christ has been coming together in
new and unique ways. I trust you have all probably seen some of the several songs of blessing by and for nations produced collectively with most of the participants recording in their homes. They are such a great example of the church being the church at this link!

Many churches, if not most, are now streaming their Sunday meetings online, and reaching people whom they've never met, and in many cases people join in from other nations. Meetings can be watched at any time, virtually enabling us to "be in two places at the same time." Small groups are meeting using online resources such as Zoom. Unprecedented numbers of online prayer meetings are taking place globally. People are reaching out to one another with a new-found fervor that warms the heart and blesses heaven itself.

This crisis has confronted humankind very directly with its own mortality with the numbers of death still increasing and being talked about incessantly now for months. Amidst the fear and apprehension that have gripped the hearts of people who have no hope beyond this material life, there has been a huge increase in the number of internet searches for the topics of God, prayer, and the like.


The emerging "new" church, individuals renewed in their relationship with Jesus and one another, are finding opportunities to engage with people looking for answers to the big questions that suddenly matter more than ever before. Now is our opportunity to display the reality of 1 Peter 4:10, "As each one has received a gift, minister it to one another, as good stewards of the manifold [multi-form/color] grace of God."

This is a uniquely opportune time to pray for God's direct intervention in the hearts of men. Psalms 80:19 says, "Turn us again to yourself, O LORD God of heaven's Armies. Make your face shine down upon us. Only then will we be saved."(NLT) As people around the world are confronted by the vulnerability of our very existence, and impotence to do anything about it, so too we find ourselves unable to bring forth any spiritual change outside of God turning the hearts of men to Himself.


At this unparalleled time in human history, our prayer can be nothing less than a plea for massive worldwide revival as people turn to Jesus in record numbers as the living rock of their salvation. May His grace, wisdom, and love empower each one of us day by day as we rejoice in Immanuel—God with us,

Dick & Gladys


------------------------------




Use these links to see archived updates: