Dear Praying Friends:
This verse in Psalm 119 grabbed my attention a couple of mornings ago. "May all who fear you find in me a cause for joy..." What a great prayer in times like these—that we might become a source of joy for others! Of course, that is nothing that we can make happen on our own, but it is something that God actually delights in doing.
Here's the whole section in Psalm 119 (NLT) for your reference.
"73 You made me; you created me. Now give me the sense to follow your commands.
74 May all who fear you find in me a cause for joy, for I have put my hope in your word.
75 I know, O LORD, that your regulations are fair; you disciplined me because I needed it.
76 Now let your unfailing love comfort me, just as you promised me, your servant.
77 Surround me with your tender mercies so I may live, for your instructions are my delight.
78 Bring disgrace upon the arrogant people who lied about me; meanwhile, I will concentrate on your commandments.
79 Let me be united with all who fear you, with those who know your laws.
80 May I be blameless in keeping your decrees; then I will never be ashamed."

In Jesus' key teachings to the disciples before departing this world, He said in John 15:11, "These things I have spoken to you, that My joy may remain in you, and that your joy may be full." So it seems that the element of joy is more than just a fringe benefit of our faith. It is actually high up on the list of priorities. In the list of fruits of the spirit in Galatians 5:22-23, it comes in second only to love. "But the fruit of the Spirit is love, joy, peace, longsuffering, kindness, goodness, faithfulness, gentleness, self-control..."

This unprecedented time of social restriction has opened a door for many people to spend more time in the word of God than ever before. That in itself is a huge benefit. Reading through all of Psalm 119 provides a wonderful perspective on that subject. And another benefit that we've seen a renewed appreciation for fellowship with other believers. Again, verse 79 makes that clear, "Let me be united with all who fear you, with those who know your
laws." And that is more fuel for joy! And as Psalm 16:3 adds to that, "As for the saints who are on the earth, 'they are the excellent ones, in whom is all my delight.'"

We've been enjoying more wonderful summery weather here, although there was a week of cold and rain to remind us of just how things can be here. We had a chance to fly Gladys' May birthday kite at a nearby beach, and were made thankful yet again for where the Lord has given us the privilege to live!
I just want to finish with a quick testimony of God's amazing faithfulness. Six weeks ago I found out our car would not pass inspection and we would need to find a replacement. Just a couple of days later we were coming back to the house from the chapel and thanking God for an answer to prayer that we had just learned of from a friend. And spontaneously I said, "thank you Lord for the new car you know that we need." That was all there was to it.

When we got to our kitchen porch just minutes later, there were two letters that the postman had left. One was a greeting card and the other was an ominous-looking envelope from the US treasury department. I opened that one first and to my great surprise it was a check for US$2400, and the other was a gift card from friends who we haven't seen for ages with a check for UK£100! Those two together checks provided us with a great low-mileage car that we picked up last week and even covered the cost our travel to go pick it up in England.

What a delight that we can still be amazed at God's goodness and faithfulness in all situations. Our prayer is that you also may enjoy His goodness and be a source of joy to others around you. "Arise, shine; for your light has come! And the glory of the Lord is risen upon you." Isaiah 60:1

Dick & Gladys
Dear Friends of Wales Awakening:
During the last several weeks there has been a persistent theme in my spirit that just keeps coming back over and over again as we read through the Scriptures. It seems almost to hang on every portion, so I am going to try to encapsulate what God has placed on my heart.
Yesterday we read 2 Samuel 5:1-3. And again just this morning we read the very same words in 1 Chronicles 11:1–3, as if the Lord were emphasizing this key passage. "Then all the tribes of Israel came to David at Hebron and spoke, saying, 'Indeed we are your bone and your flesh. Also, in time past, when Saul was king over us, you were the one who led Israel out and brought them in; and the LORD said to you, You shall shepherd My people Israel, and be ruler over Israel.' Therefore all the elders of Israel came to the king at Hebron, and King David made a covenant with them at Hebron before the LORD. And they anointed David king over Israel." This whole portion finishes with David firmly established as king in 1 Chronicles 12:40 where it says, "… there was great joy throughout the land of Israel."

What has moved me so profoundly both times is in verse two where it says, "...even when Saul was king, you were the one who really led the forces of Israel in the Lord God told you you will be the shepherd of my people Israel." If we look at David as representing the Lord, and Israel representing a nation, we have a picture of how God intended the nations to operate under His authority and blessings. How far from this design have we drifted over the centuries.

The recent events in the United States that started just over two weeks ago, and have since motivated demonstrations, riots, and violence, have shown all too clearly the results of people adrift with no fear of the Lord or any absolute moral compass. When I first heard the news, I was immediately taken back to the shootings of 13 unarmed students at a peaceful demonstration that took place at the Kent State University in Ohio in 1970. That was the unprecedented incident that launched me into a desperate search for God and his mercy.
The sad and tragic truth is that events like these, past and present, and the reaction that they cause, are as old as life itself. I clearly remember years ago being stunned by the realization that when Cain killed his brother Abel, they were the very first natural generation of all humankind. Their very own mother and father had walked and talked with God in the garden of Eden, and surely they had heard all of the stories first-hand since their childhood. And yet in what would have been the relatively early years of a first natural lifetime, the fear of God was already gone from Cain's heart. It should be no surprise, then, in this distant future from those days, that human nature has remained so degenerate. Oh, how we need the Savior.

Another scripture that impacted my heart and underlined this theme were these words in Psalm 78:7-8.
"That they may set their hope in God, and not forget the works of God, but keep His commandments;
and may not be like their fathers, a stubborn and rebellious generation, a generation that did not set its heart aright, and whose spirit was not faithful to God." What a powerful prayer this is, and so pertinent to the times we are living in just now. Despite our scientific and technological advances, our flawed human nature remains unruly and blatantly opposes God's ways.

Time and time again throughout the scriptures we see this truth clearly stated as here in Isaiah 42:23, "Who among you will give ear to this?
Who will listen and hear for the time to come?" And in verse 25 he shows man's response to the flame of God's chastisement, "It has set him on fire all around, yet he did not know; and it burned him, yet he did not take it to heart." German philosopher Friedrich Hegel paraphrased this well enough 200 years ago when he said, "The only thing we learn from history is that we learn nothing from history."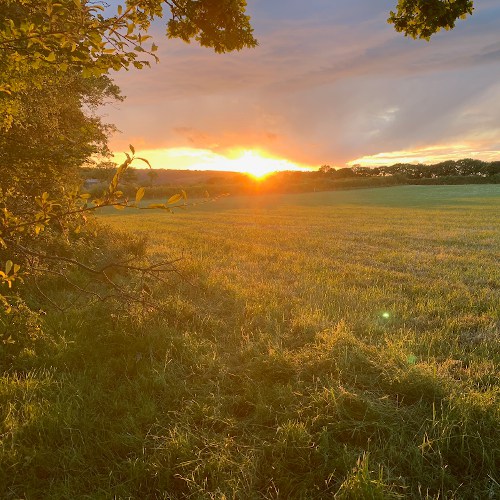 HOWEVER, putting aside this bleak outlook, we have a spectacularly bright hope. Mark 10:27 says, "But Jesus looked at them and said, 'With men it is impossible, but not with God; for with God all things are possible.'" So the darker things appear, the brighter the eternal hope shines through. We are more consistently encouraged by God's promises of a brilliant future throughout the scriptures than we are confronted with His correcting judgments.

This amazing portion in Isaiah 25:7-9 sets the scene that we are all praying for.
"And he will swallow up on this mountain the covering that is cast over all peoples, the veil that is spread over all nations. He will swallow up death forever; and the Lord GOD will wipe away tears from all faces, and the reproach of his people he will take away from all the earth, for the LORD has spoken.
It will be said on that day, 'Behold, this is our God; we have waited for him, that he might save us. This is the LORD; we have waited for him; let us be glad and rejoice in his salvation.'"
May we also be encouraged by these words of Paul from 1 Thessalonians 5:9-11. "For God chose to save us through our Lord Jesus Christ, not to pour out his anger on us. Christ died for us so that, whether we are dead or alive when he returns, we can live with him forever. So encourage each other and build each other up, just as you are already doing."

Blessings and grace in Jesus' name,

Dick & Gladys