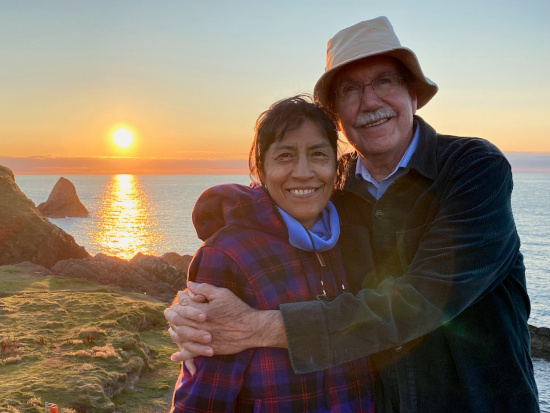 Dear Praying Friends,
Forty-nine years ago today my life and eternity were changed forever! I received the priceless gift of salvation at The Lord's Land near Mendocino, California, amidst a staggering conviction of my sin and an overwhelming revelation of God's total forgiveness, unfathomable goodness, and boundless and exhilarating love. I found myself surrounded by my new brothers and sisters praying and worshiping God when I "came to", and it has been an incredibly blessed and adventurous life ever since.

After five years the Lord had a wonderful surprise for us and Gladys and I were married, and the rest, as they say, is history. And now, somehow we find ourselves arriving in our golden years, and we can only marvel at all that God has done for us. His faithfulness and sustenance have kept us thus far, and our times securely are in His hands.

These words of David in Psalms 73:25-6,28 take on a profound new significance at this stage of the game. "Whom have I in heaven but You? And there is none upon earth that I desire besides You. My flesh and my heart fail; but God is the strength of my heart and my portion forever... But it is good for me to draw near to God; I have put my trust in the Lord GOD, that I may declare all Your works.
From our early days in our Christian community in Guatemala to amazing groups of praying saints that have shared with us here in Wales, we have experienced the power of these words in Psalm 74:12, "For God is my King from of old, working salvation in the midst of the earth."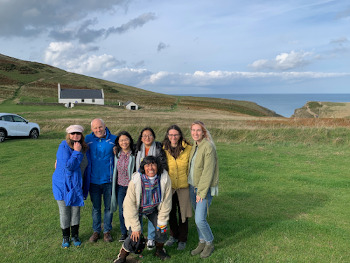 And as we continue in prayer with millions of saints around the world for revival, we know He is working in the foreground and behind the scenes to bring people to Himself.
Two weeks ago we had the opportunity to visit with a very dear old friend from those early days in California, and then, in response to a very kind invitation, we got to spend several days with friends in North Wales. We realized it was the first opportunity that we've had any time away since we moved into our new home in August last year. The mountainous surroundings are stunning, and we couldn't get enough of the views and walks in the open air.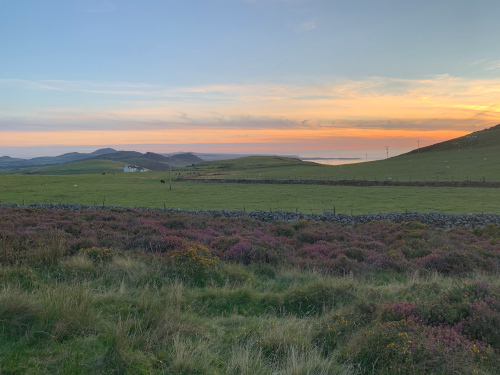 We arrived home tired but refreshed, and hope to be able to spend more time in the north to visit more friends and be mutually encouraged in the Lord as we see the day approaching.

We look forward to what the Lord has prepared in the days and years ahead. As the instability of the world around us plunges onward, we grow more secure and thankful for the fact that our lives are in his hands and that "God is the strength of our hearts and our portion forever."
It is this amazing reality of eternity with God that is the goal of our prayers and longing for the coming outpouring of the Holy Spirit on all flesh. Our bodies are showing the telltale signs of age, and we continue with challenges as do most folks that have made it this far. Nobody told us when we started out on this adventure with Jesus that the closer we come to the pearly gates, the bumpier the road gets!

But even so, "Therefore we do not lose heart. Even though our outward man is perishing, yet the inward man is being renewed day by day. For our light affliction, which is but for a moment, is working for us a far more exceeding and eternal weight of glory, while we do not look at the things which are seen, but at the things which are not seen. For the things which are seen are temporary, but the things which are not seen are eternal."

Thank you for redeeming the time with us in prayer for Wales and the nations, that all might know the love of Jesus Christ for themselves forever,

Dick & Gladys