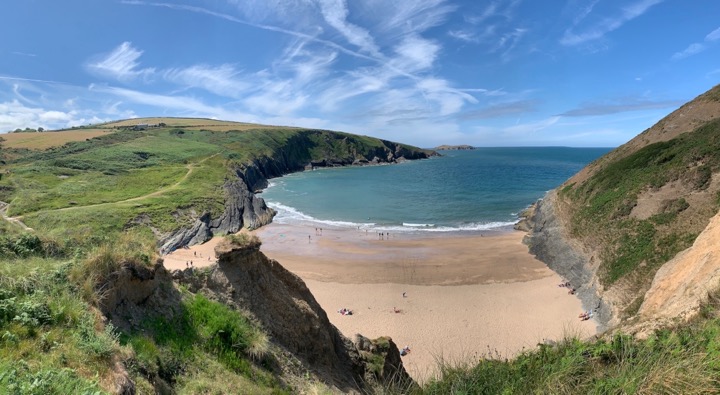 It's hard to believe that we are finishing up four weeks in the United States. We stayed away longer than we had intended, having decided to visit Gladys' family in Washington, DC. It has been a very busy a
nd blessed time spending it with family and dear old friends from years ago. I was hoping
to try to put something together more complete, but I think I will have to do that when we get settled at home again. We landed yesterday morning in London, and stayed overnight with friends and then drove back to Wales and home, sweet home this afternoon.
Suffice it to say that we will have time in heaven to tell all the stories of glory that we experienced here in these precious days. We have loved being away and seeing so many dear family and friends, however, we know that our home is where our heart is, and that means Wales!
The Lord really spoke
through
this Scripture the other day in 2 Chronicles 1:10 (NKJV)
10 "Now give me wisdom and knowledge, that I may go out and come in before this people; for who can judge this great people of Yours?" As the world around us gets more and more turbulent with folks looking for a solid ground to stand on, revival begins to manifest, and we all will be needing the wisdom of God to help usher people into His kingdom and presence. That is our privilege and honor as believers.
There is a marvellous description of revival in the last parts of the story of Nebuchadnezzar in the book of Daniel. This is powerful fuel for prayer as we seek the outpouring of God's Holy Spirit to bring people to recognize of his Lordship over all!
Daniel 4:34-37 (NKJV)
34 And at the end of the time I, Nebuchadnezzar, lifted my eyes to heaven, and my understanding returned to me; and I blessed the Most High and praised and honored Him who lives forever: For His dominion is an everlasting dominion, And His kingdom is from generation to generation. 35 All the inhabitants of the earth are reputed as nothing; He does according to His will in the army of heaven And among the inhabitants of the earth. No one can restrain His hand Or say to Him, "What have You done?"
36 At the same time my reason returned to me, and for the glory of my kingdom, my honor and splendor returned to me. My counselors and nobles resorted to me, I was restored to my kingdom, and excellent majesty was added to me. 37 Now I, Nebuchadnezzar, praise and extol and honor the King of heaven, all of whose works are truth, and His ways justice. And those who walk in pride He is able to put down.
So we press on with you into the kingdom of God and it's fullness. Thanks to each and everyone of you for participating with us in this amazing adventure with Jesus!
Love and blessings to all in the name above all names,